Enrollment
2023-24 Enrollment
January 30: Enrollment begins for current students and siblings
February 6: Info Session, 6:30 PM, Room 101 (Registration for this event has closed.)
February 13: Enrollment begins for Ebenezer Church members and Preschool alumni families
February 27: General enrollment begins
2023-24 enrollment forms are available at the button below. For more information, please contact Preschool Director Donna Kenkel.
Welcome to Ebenezer UMC Preschool
Children develop at their optimum potential when they feel their needs for love and security are met. We provide a safe, loving, Christ-centered environment at our school. We foster all areas of the child's development by providing a challenging yet nurturing curriculum. We consider development of the whole child, while recognizing that each child develops at a different pace in many different areas of growth.
What Parents are Saying
We love this preschool...
"We're wrapping up our 3rd year at EUMCP (with one more to go!), and my children love their preschool, and their excitement over going each day and learning something new speaks volumes! We can honestly say, this was one of the best decisions we made for our children. We love this preschool!"
We are so incredibly thankful...
"We are so incredibly thankful for Ebenezer UMC Preschool! It has been the most wonderful school for my daughter's first years and we are grateful to have found it. From her amazing teachers in the Fish class, to the lovely administration and support staff, everyone is so loving and caring. The drop off and pickup line runs very smoothly making it super easy for this mama of three young children to get our oldest to school. We will miss this preschool so much when we move and so wish that all of our children could go here!"
I cannot say enough good things...
"We are almost finished with our third year at EUMCP and I cannot say enough good things about the school. It is very apparent how much all of these ladies love their job and all of our children!"
Meet Our Teachers
All of our lead teachers have teaching degrees, and a wealth of experience working with children. The teachers have excellent ongoing training, and therefore are well prepared to create an environment that is stimulating and provides opportunity for active social and cognitive learning. All personnel are active members of their churches, have criminal record checks, and are certified annually by their physician to be free of any disability which would prevent them from caring for children.
Activities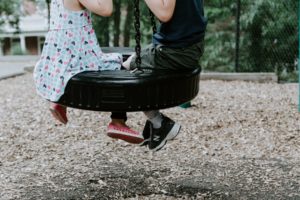 Letter People® Phonics Curriculum
Zoo-phonics® Curriculum
Handwriting Without Tears®
Handwriting Curriculum
Music and Art Activities
Daily Gross Motor Time: Playground/Gym
Chapel
Hands-on investigations in math and science
Circle Time
Center Time
Technology
Join Us On Facebook
Get information about upcoming events at Ebenezer Church and things happening around Ebenezer Preschool.